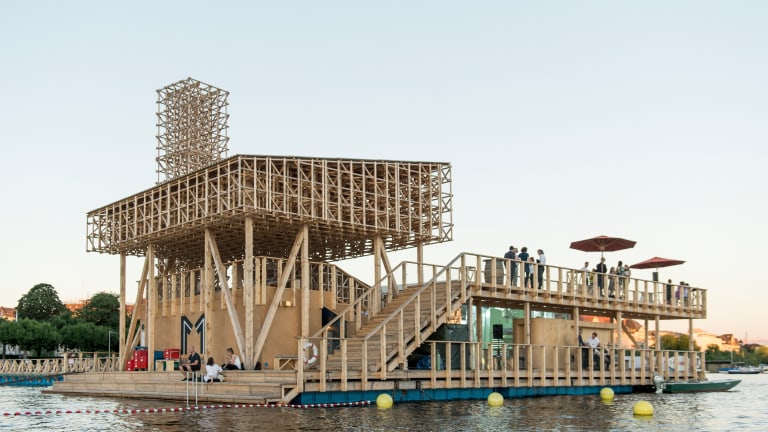 Zurich's Pavillon of Reflections is a Seriously Cool Interactive Art Structure
Float on.
Manifesta, the traveling contemporary art biennial that hits a different European city every two summers, is celebrating its 11 edition with a series of shows, exhibits and installs in Zurich. But the most impressive visual must be the Pavillon of Reflections, a massive dedication to wood-based modernism that floats on the city's lake.
A joint effort between Manifesta's curator, Christian Jankowski, and design firm Studio Tom Emerson, the platform acts as Manifesta's social and central hub, offering screenings, a bar and even a swimming pool that doubles as a reflective surface for the on-screen content.
Lay your eyes on it here and stop by if you're in the area prior to its closure September 18.