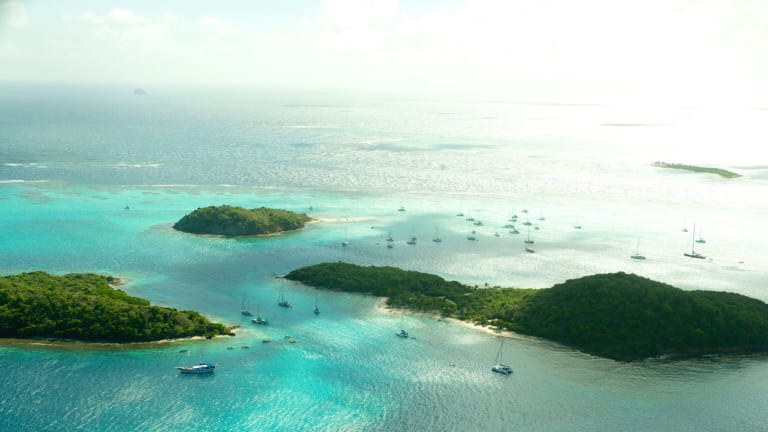 You Can Now Book Your Own Private Island For $2,000/Day
Money well spent.
There's a company called Erika's Marine Services, a yacht agent and concierge in St. Vincent and the Grenadines, which is right next to St. Lucia and Barbados. They're offering the ability rent Jamesby--a completely uninhabited island in that same area--on a per day basis, just like a hotel room.
It's a remote private island and beach that's all to yourself. Bring a good group of friends, some water toys, snookering equipment, a BBQ, some local fish and lobster, a heavy supply of booze, and anything else you'd like. The white sandy beaches and tranquil peace and quite will make for one hell of a trip.
The best part, though? It starts at just $2,000/day. Seeing how much it costs to rent out a nice venue for something like a birthday party, that doesn't seem so bad for an entire island.