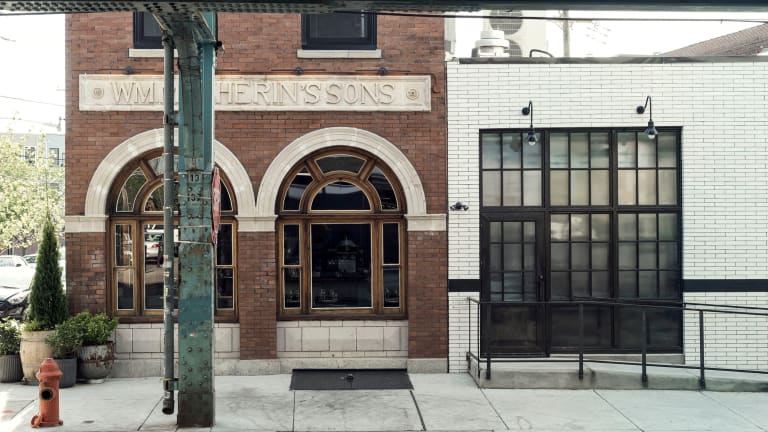 Inside a Whiskey Factory Turned Super Cool Hotel
Vintage style at its best.
Say hello to the gorgeously designed, industrial-inspired spot of your dreams: Wm. Mulherin's Sons, Restaurant and Hotel.
It's so pretty, Philadelphia suddenly feels like a must-visit destination.
Designed by Method Hospitality–with Stokes Architecture collaborating on the resteraunt–every inch of the 100-year-old whiskey factory turned hospitality hot spot feels just right.
Early check-in, please....