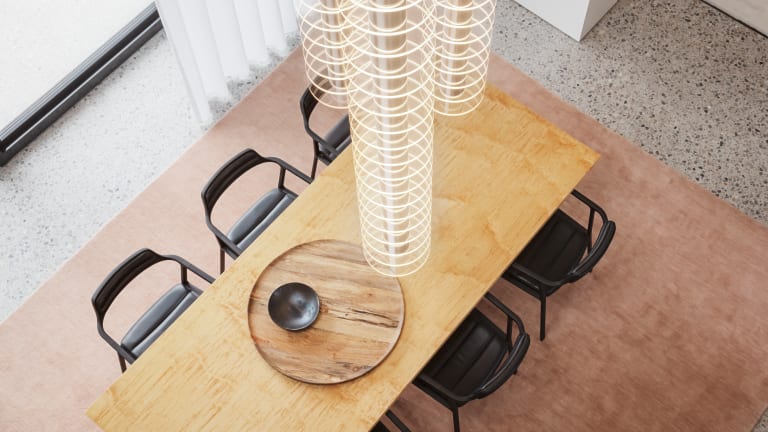 Vipp Turns Water Pumping Station Into Stunning Hotel
The latest hospitality project and furniture showcase from Vipp is the Chimney House in Copenhagen, a former water pumping station originally constructed in 1902 that was transformed into a contemporary hotel for the design set.
Designed by Studio David Thulstrup, the hotel, which operates more like an Airbnb than a hotel in the traditional sense, maintains the architectural shell of the original while overlaying the foundation with tons of modern style courtesy curated art pieces and a tasteful collection of Vipp furniture. It has two bedrooms and two baths and plenty of spacious living areas that get flooded with natural light. Other design details include steel-framed arch doors, custom terrazzo flooring, and a striking steel staircase.
Check out the photo tour below and book your own stay here.