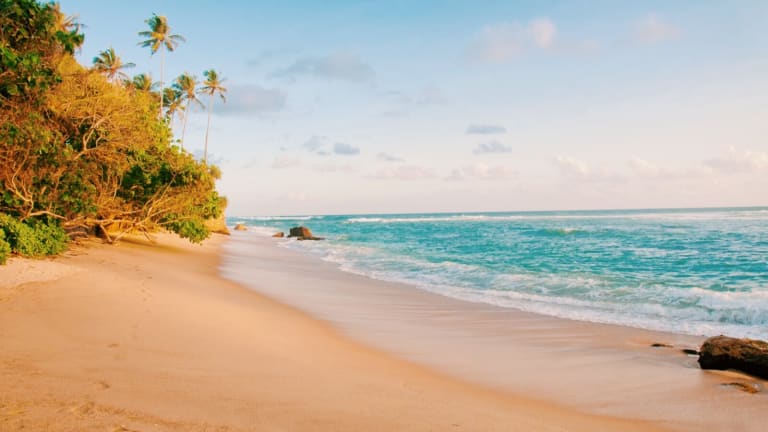 This Giant Beachfront Home Is An Airbnb For Kings
And the price isn't bad.
This giant nine bedroom mansion is on the South coast of Sri Lanka and a total stunner of a home. The infinity pool, the views, the everything--it just works--and only at $949/night. A small price to pay to live like royalty--especially if you're splitting it with eight other couples for an unbelievable vacation.