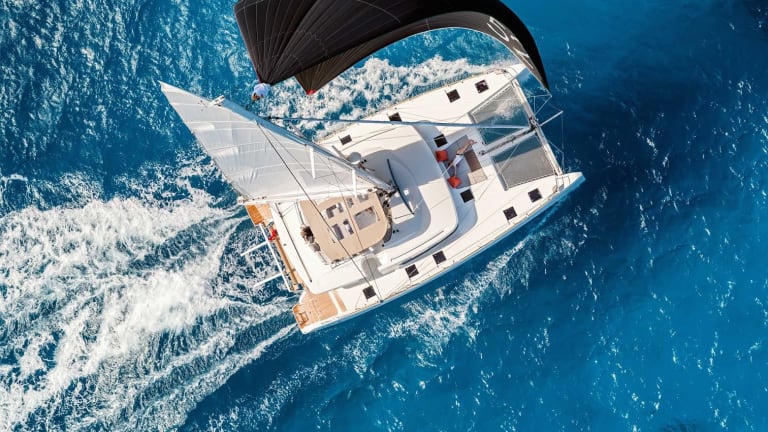 This 82-Foot Catamaran Doubles As The Coolest Coworking Office Space In The World
And yes, there's WiFi.
Most coworking spaces (shared offices with daily, weekly or monthly desk fees) around the world are nothing more than some IKEA furniture, fast internet, and tech entrepreneurs feverishly trying to create the next big thing. But this one--from Coboat--is unlike absolutely any of them. Mostly, because, well, it takes place on an 82-FOOT CATAMARAN.
For lifestyle entrepreneurs who love cashing checks, working remotely, and not being too stressed about anything in particular, this is absolutely the ticket. It has room for up to 20 people at a time, produces all electric and water from the sun, sea and wind, and utilizes satellites to get internet at all times.
There's also the fact that you can mix snorkeling, hot spot visiting, island hopping, an afternoon swim, and a quick tanning session with your work like a normal person would a casual coffee run at 3pm.
Priced at around $1,000/week, all food and non-alcoholic drinks are provided, plus most day trips. Head to their website for info and to reserve your spot--the inaugural journey sets sail in November 2015, leaving from South East Asia.