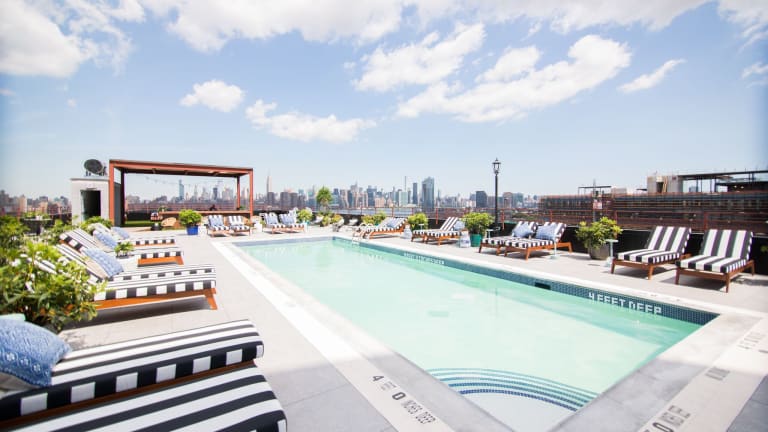 The Williamsburg Hotel's Rooftop Has Everything
The Williamsburg Hotel, which landed in Brooklyn almost two years ago, has fully hit its stride. Earlier this year, they unveiled restaurant Harvey and just a month ago opened one of the only water tower rooftop bars in the borough. But we'd be remiss not to mention the arrival of its other key rooftop fixture: the pool with its epic views of Manhattan's skyline.
Access is limited to guests or for pay, but a cloudless summer afternoon (recommended pairing: the bar's sublime Negroni) might be the perfect justification to spring for a staycation.
The pool's pairing with The Water Tower Bar's ultra-cozy digs, seemingly designed for winter drinking, gives The Williamsburg Hotel some serious year-round appeal.