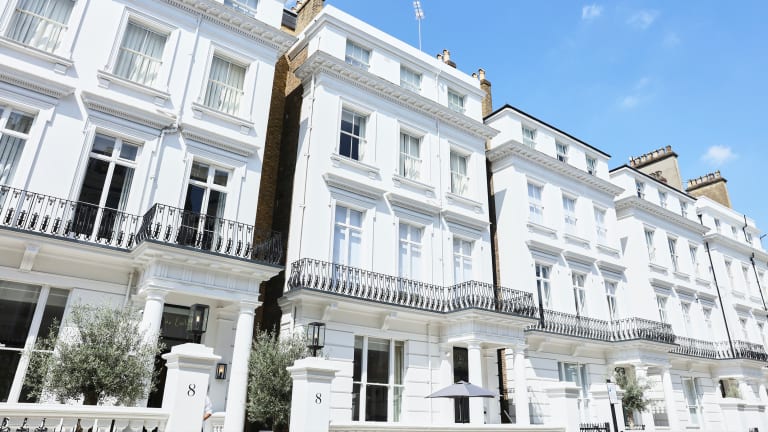 A Handful of Victorian Townhouses Were Converted Into a Gorgeous London Hotel
Step inside The Laslett.
They call The Laslett a "hotel alternative" for a reason, it doesn't really feel like a hotel. Instead, it feels like you're staying at a beautiful, eclectically designed home of a good friend who happens to have a full bar and restaurant a floor down from the guest bedroom.
Located in Notting Hill, London, the team behind the property connected five Victorian townhouses and loaded them with all the things you'll find in our Interiors & Home vertical–local art, old school bar carts, beautiful coffee table books, and lived-in, cozy vibes.
Each of the 51 rooms is different, as much of the furniture and decor is vintage or one-of-a-kind. You could stay here a couple times a year and have each experience differ in slight but meaningful ways.
One of the coolest things about the property is the "library" that doubles as a hotel shop. Here you'll find art and photography books mixed with beautiful things that are a far cry from your standard souvenir center. It's tasteful odds and ends you'll actually want to take home with you.
The reasonable rates (plus availability) can be found on their website. See you at the bar.