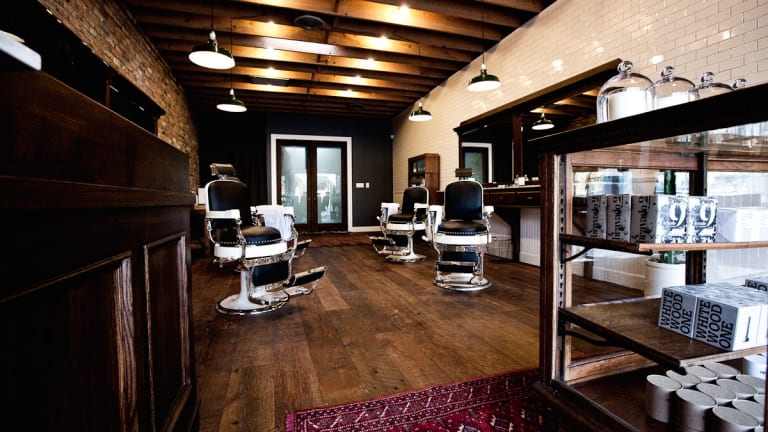 The World's 10 Coolest Barber Shops
Why not get some style for your two bits?
Barber shops used to be vaguely clinical, sour-smelling places where men reluctantly went to be shorn with casual brutality by unpleasant and grizzled old guys. In recent years, however, just as men's grooming products have gotten cooler, so have the establishments offering the classic shave and a haircut. Here are ten of the coolest from around the world.
Our vote for the world's coolest barber shop, period. If you haven't been paying attention Houston is where it's at lately.
Born out of the Baxter of California grooming line, this has become as much a place to hang out for L.A.'s cool dudes as to get a haircut.
Brent Pankhurst has cut hair for Daniel Craig, Blur and England's national rugby team. His barber chairs were upholstered by Bentley Motors.
The Italian fashion brand's London groomery is suitably sexy, a dose of Fellini in Ye Olde England.
Housed in the London flagship of luxury goods brand Dunhill, this shop has everything a gentleman of taste could desire – plsu you can have a suit made.
Not all cool barber shops are in New York – this Vancouver charmer is a tribute to Prohibition-era style and good looks.
This British-themed shop "blends a heritage narrative with modern day techniques and craftsmanship." Also does haircuts.
From their original downtown NYC location Fellow Barber has expanded to various outposts including San Francisco. Recently launched a grooming line.
Eat, drink, shop and be natty at this antique-furnished East London looker which takes full service to a whole new level.
The Tokyo outpost of the New York City original is of course impeccable. Yet another of our stylish institutions the Japanese have made better.