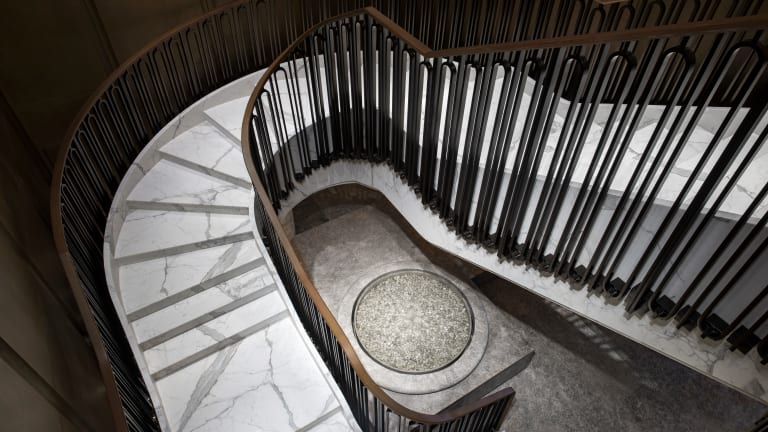 Inside the Newly Opened St. Regis Hong Kong
St. Regis just opened a 27-floor hotel in the Wan Chai neighborhood of Hong Kong that deserves a spot on your travel radar.
The sleek and sophisticated interior comes from designer and architect André Fu, who infused the heritage of the city throughout the space with details like 19th-century gas lamps of old Hong Kong and colonial columns from the former Wan Chai police station. An art collection is also on display in the building, featuring internationally renowned artists.
Our favorite space is the St. Regis Bar which mixes olive leather upholstery and brass for a warm and cozy feel with an air of exclusivity, like a private members club. Rùn, a Chinese restaurant, and L'Envol, a French restaurant that "fuses art with couture and haute cuisine," whatever that might mean, are also on the property.
The hotel features 129 bedrooms in total, including fourteen deluxe suites, two premium suites, and a presidential suite. Each space juxtaposes classic and modernity and features a calming color palette on top of plenty of cool touches like cashmere throw blankets and serenity-focused art.
For more details on the spot along with pricing and booking information, head here.