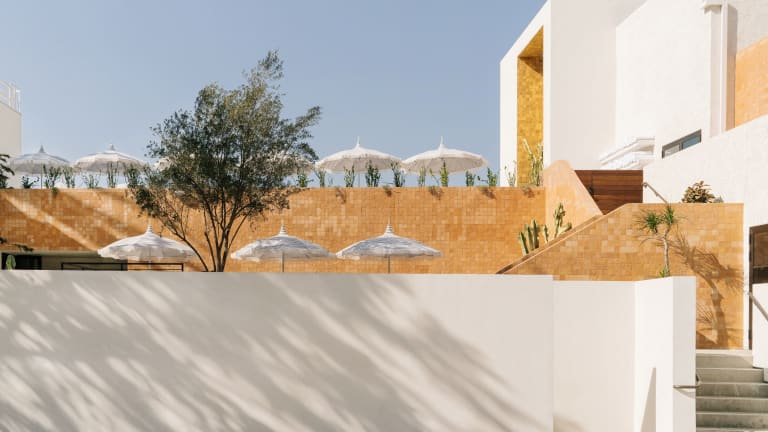 The Silver Lake Pool & Inn Is Sublime East L.A. Hospitality
California-based upstart hospitality brand Palisociety has been on a roll in recent years, with a portfolio of nearly a dozen operating or soon-to-open locations across the U.S. Its newest debut, the Silver Lake Pool & Inn, is a living and breathing homage to its East L.A. digs.
The feast of amenities includes a show-stopping, multi-storied outdoor area. The open-air Marco Polo restaurant, with its trattoria-style accoutrements and flavor-forward cocktails, is garnished with a rooftop pool. Upscale desert architecture reigns supreme throughout the property, especially in the midcentury-influenced rooms.
Further reducing the need to leave a tenth-of-a-mile-radius, eyebrow-raising L.A. wellness chain Erewhon opened its newest brick & mortar just next door. It's the ultimate breakfast market, offering micro-oxidant elixirs, sprouted burrata, and raw egg yolk tonics – none of which are actually real (right?), but you get the idea.
Whether you're looking for a staycation or a genuine getaway, the Silver Lake Pool & Inn has the goods.