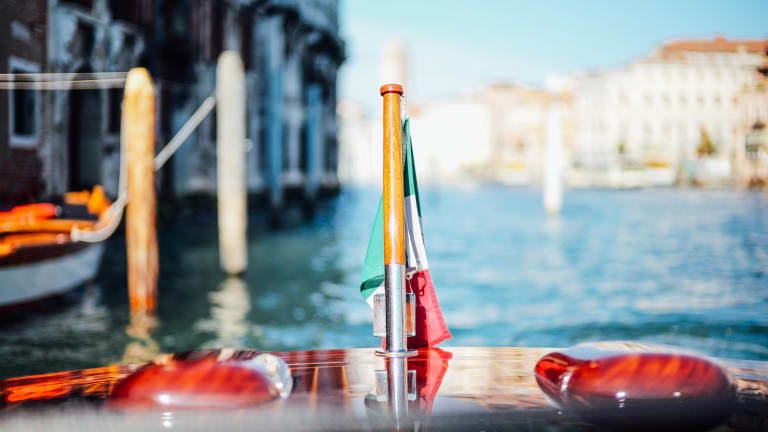 The Beautiful Riva Boats of Venice
Feast your eyes on the floating "limousines" of the City of Water.
Friend-of-the-site Ted Gushue, who spends his days globetrotting around the world and managing the editorial for Petrolicious, just sent over some serious #boatspotting snapshots from his latest Venice, Italy adventure. Riva boats (and other wooden beauties) haven't looked this cool since Paul Newman rode shotgun.