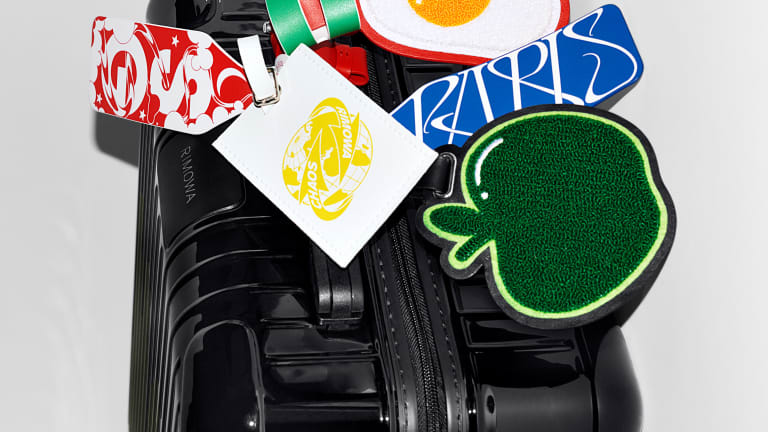 The Bold RIMOWA x CHAOS Travel Capsule Is Available Now
RIMOWA has linked up with London-based luxury brand CHAOS and its founders Charlotte Stockdale and Katie Lyall on a sleek collection of luggage wrapped with paint drip graphics. "We liked the idea of making something solid feel fluid," says the design duo.
Now available right here, it will arrive alongside a number of stylish accessories for the essential suitcases ranging from usual suspects like stickers and leather luggage tags to some truly striking plays like a satin nylon luggage harness.
"This harness allows you fast access to your headphones, book, passport, laptop, water – anything you need to keep close at hand," points out Stockdale and Lyall. "It's very simple to put on and take off and all the storage is situated at the front in ziplocked pockets so that it's still easy to place in the overhead locker if you're flying."