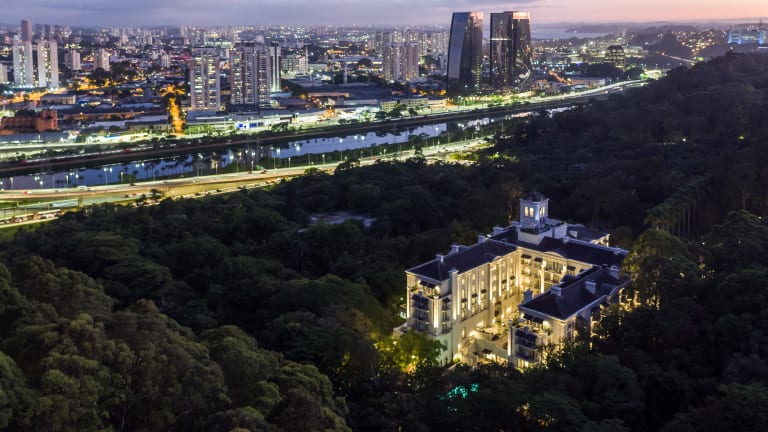 Palacio Tangara Is a Deep Breath in the Middle of a Chaotic City
Hidden away in a Sao Paulo public park that's more akin to a small jungle, Palacio Tangara has all the benefits of isolation without any of the compromises. It's only a few miles from the bustling city center, but reality might as well feel a helicopter ride away.
As the name implies, it's a palatial compound, with pure white exteriors and interiors complemented by stately columns and classic touches.
The regal feeling of the entryway, pool and rooms permeates the Michelin-starred Tangará Jean-Georges restaurant as well, where you'll be hard-pressed not to be blown away by incredible seafood and herbal vinaigrettes.
There's nothing about this place that doesn't scream luxury – but noise of that magnitude would feel strictly out of place in this hotel that embodies the idea of a haven.
Room prices for the five-star hotel start at just $250, so start packing....