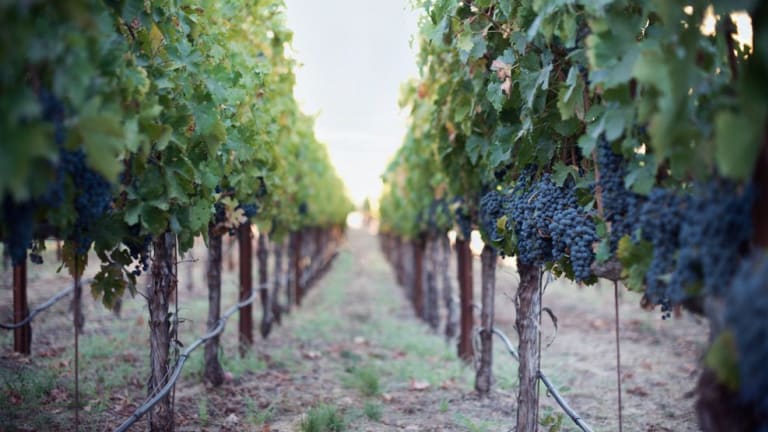 The Gentlemen's Guide to Napa Valley
Everything to do, see, eat, and drink.
Napa Valley isn't just a place for sophisticated bachelorette parties and Mommy-Daughter retreats. Thanks to a little help from Chevrolet, who provided the innovative Bolt EV (for sober exploring, of course) and an all-class itinerary for a recent getaway weekend, we have the inside scoop on how to do it right.
Good Company
Napa Valley is not a place for large groups or your next boys weekend, no matter how into fermented grapes you and your friends might be.
Bring your significant other and let the stunning scenery and endless glasses of wine turn up the heat for a truly romantic escape.
Stay in Style
There's no place quite like Calistoga Ranch.
Tucked into a private canyon, the entire property is dripping in beautiful architecture and luxurious details, complete with some of the best service you'll ever experience.
The indoor-outdoor private lodges are simply incredible, with plenty of space and comfort to put you at ease. There are other places to stay in the area but none that come close to the experience of staying here.
Eat Well
The Michelin three-starred French Laundry is one of the hottest, most impressive restaurants on the West Coast and a must if you're somehow able to get a reservation.
Other recommended, easy-to-get-in spots are Italian restaurant Bottega, French bistro Bouchon, classic American restaurant R+D Kitchen, barn-turned-restaurant Farmstead at Long Meadow Ranch, and the gorgeously designed Goose & Gander.
Drink Well
Favorite wineries include the Hess Collection, Clos Pegase Winery, which mixes classic Napa style with modern art, and Odette Estate. Each will please any oenophile, with dozens more in the valley worth stumbling across as well.
If you're looking for something a little untraditional, check out Raymond Vineyard, an eccentrically designed winery unlike anything else in the world. Red velvet and leopard print line most surfaces, with a fun (and informative) wine blending class available for a small fee.
What to Do (Besides Eat and Drink)
At Calistoga Ranch, there's a state-of-the-art fitness center with complimentary classes ranging from yoga to pilates to circuit training, the perfect way to start each day before adventuring out.
The spa on the property is also unquestionably amazing, with services ranging from water therapy to an innovative honey body quench that separates it from less impressive lodging.
Outside of the ranch, there's the art gallery Di Rosa, plenty of hot air balloon opportunities, hiking trails galore, golf courses to play, and the super cool Cameo Cinema, a historic movie theater in St. Helena.
Enjoy the trip.