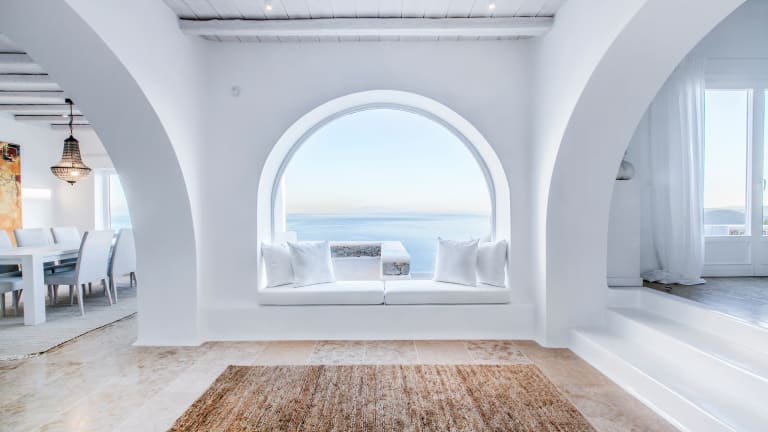 These Magical Mykonos Villas Will Have You Frantically Looking Up Flights
The Greek island of Mykonos might be a mere 33 square miles but the laid-back hideout encompasses some of the most beautiful scenery in the world on top of a lavish entertainment and shopping scene.
And though many hotels provide plenty of stunning hospitality to get excited about, what's the move for those who value privacy and community over room service and ice machines? Meet Kinglike. It's Mykonos' super-luxe Airbnb-style experience for the discerning traveler and a worthy option for those who like to do the jet-set circuit a little differently.
The company manages a beautiful collection of over 200 private luxury villas that have been chosen and vetted by hand while providing a robust and complimentary concierge service that can not only connect you with the ideal villa for your mood and personal style but set you up with everything from restaurant reservations to personal trainers.
If Airbnbs leave you wanting more and hotels leave you bored, Kinglike might just be the play. Who's down for a getaway...?