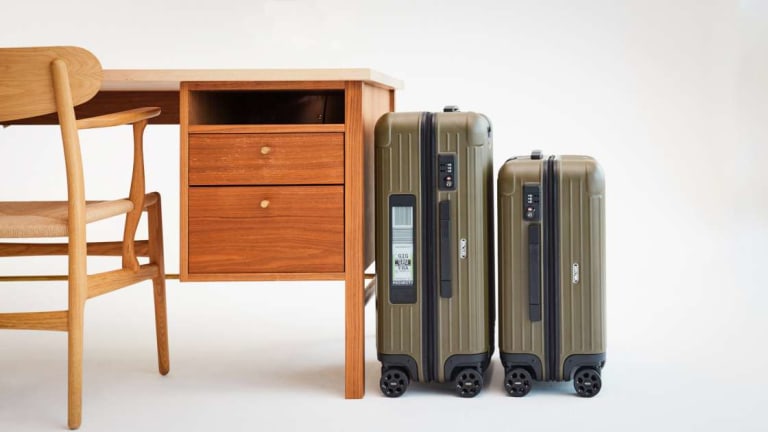 Monocle and Rimowa Join Forces for Special Edition Luggage
Travel well.
Monocle recently teamed up with luxury luggage provider Rimowa for a special, exclusive edition of their Salsa hardshell.
Available in two sizes, the extremely lightweight polycarbonate pieces are clad in a super cool Olive Green colorway, with the check-in size featuring Rimowa's new E-Tag technology, which prevents airlines from sticking unwanted stickers and tags all over your precious getaway goods.
Now available through Monocle's store, getting one of these in your life is a tasteful travel move all the right people will appreciate, you most of all.