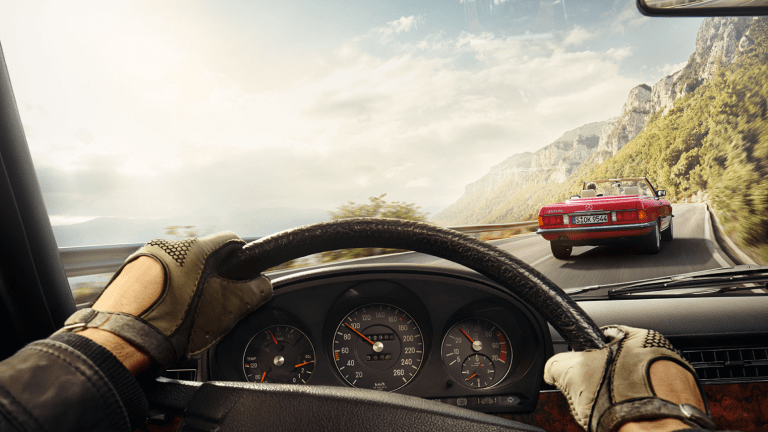 This Travel Deal Let's You Take A Vintage Mercedes-Benz Roadster Through Italy Or France
Road trip goals.
How does cruising down Europe's most beautiful roads behind the wheel of a vintage Mercedes-Benz roadster sound? Pretty good, right?
Now something like that has never been easier.
Thanks to a Mercedes' collaboration with tour specialists Nostalgic GmbH, guided jaunts through the sexiest spots in France and Italy, equipped with a vintage SL, is just a matter of paying the $2,274 price tag and showing up on time.
There are a lot of ways to play tourist when traveling abroad, but none quite as stylish as this.....