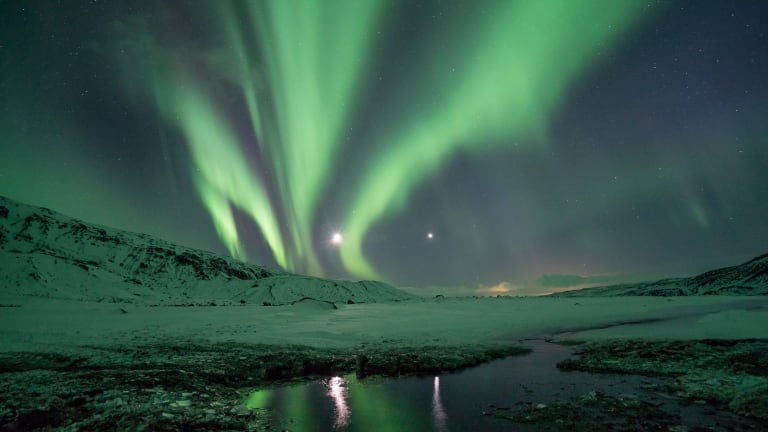 Live Out Your 'Game of Thrones' or 'Westworld' Fantasies With These Luxury Trip Itineraries
Set jetting to your favorite TV destinations.
Stuck in a between season malaise waiting for Game of Thrones to return? Still not over that final episode twist in Westworld, left desperately wanting to see more? Well, you don't have to wait for the shows to come to you if you can just go to the shows instead. Luxury travel operator Black Tomato builds what they call set jetting trips, taking you up close to memorable filming locations from shows like Game of Thrones and Westworld.
"The many amazing and varied landscapes used in TV and film have hugely sparked our wanderlust," says Black Tomato co-founder Tom Marchant. "We also noticed our clients had a heightened interest in locations featured in their favorite series that is inspiring them to travel, often off the grid, to experience them."
Game of Thrones famously films in exotic locales ranging from Dubrovnik, Croatia to Iceland, not to mention Northern Ireland and Spain. That's not a bad lineup of locales for putting together a bucket list itinerary. Whether your fantasy is geared more towards living like a wildling and gazing up at the Northern Lights or strolling around the streets of King's Landing with your royal crew, you're covered.
Now, anybody could just go to Iceland and scope out some of the filming locations themselves. What really sets apart what Black Tomato does is what Marchant tells us is a combination of exclusive access to particular locations along with expert guides, plus built-in luxury and logistics, so the whole experience is both high-end and seamless.
"We use the best guides, we grant exclusive access for our guests to explore set locations," says Marchant. "We've orchestrated some interesting tours for clients visiting sets, and they've gained profound insights into the destinations through the eyes of expert set scouts."
For instance, their Croatia and Iceland Game of Thrones itinerary is recommended for nine nights. You'll see where Stannis tried to take the Iron Throne from that punk Joffrey, and you'll go north of The Wall to see if winter really is coming. Their Northern Ireland trip is recommended for eight nights and will take you from Winterfell to the Iron Islands.
Plus, while they have pre-built itineraries like the ones above, they'll also customize a trip to whatever is piquing your particular interest. "We create the kind of tailored packages dreams are made of... fine-tuning per the clients' every desire and specification," says Marchant.
They can even build out a private luxury tent that actually looks and feels like you're living in the moment of your favorite scenes. It's part of what they call their Blink service, offering luxe accommodations in the most far-fetched destinations across the globe. So you can go on your own journey towards the center of the maze in Westworld—just beware that pesky, inevitable robot revolt, or you can plan out your battle tactics like Robb Stark with his council—just you know, don't attend any weddings hosted by suspiciously friendly seeming would-be enemies.
Have a different binging obsession? These guys probably have you covered for that, too. They tell us they're planning to launch a Twin Peaks trip when the series returns later this month, and also have a Narcos itinerary in the works.