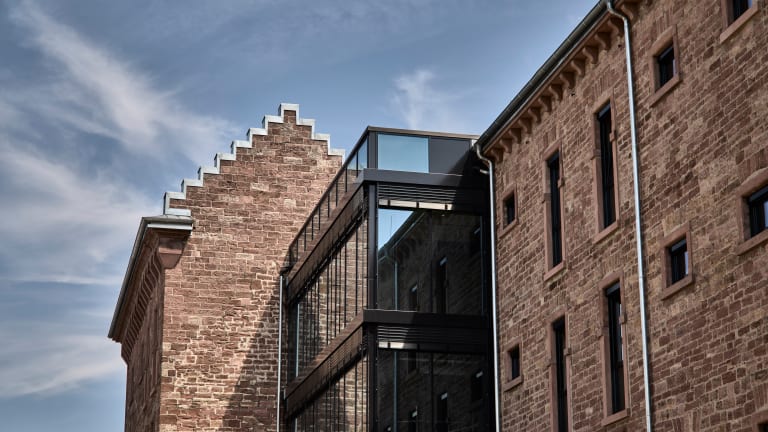 Escape To (Not From) This Prison Turned Boutique Hotel
Set in the German city of Offenburg, the newly opened Hotel Liberty is housed in a large industrial building that was once used as a prison after the French Revolution. Though its past is storied, its present state is meant to serve as a beacon of freedom and liberty.
Completely transformed, the boutique property houses fine dining restaurant Wasser&Brot (a reference to inmates' diet of water and bread) and 38 rooms and suites that are finished with handcrafted furniture and dark and masculine design details like oak floors and distressed leather.
For those looking for an interesting stay with thoughtful design, this is definitely a spot to consider.