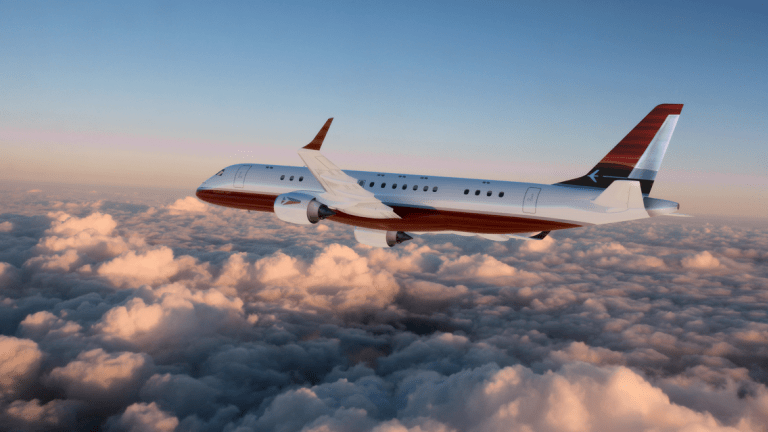 Inside An Ultra-Luxurious Airplane Fit For Kings
The Skyacht is the real deal.
If first class is too run-of-the-mill for you, the guys at Skyacht are building the kind of hyper-luxurious travel experience fit for international tycoons and royalty. Complete with a planetary clock that lies embedded in a marquetry mural, bejeweled controls from engraved brass, gold, silver and platinum, chesterfield sofas, cocktail bar, and a bejeweled "throttle" inspired faucet in the master bedroom – it's quite the way to travel. Looking froward to see this thing hit the air soon.