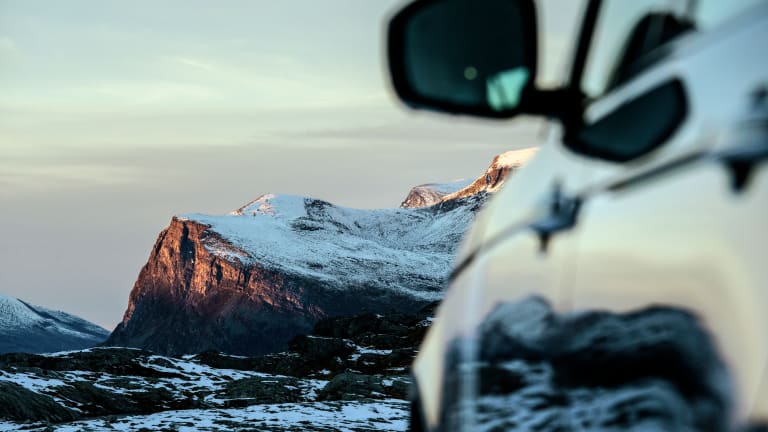 40 Incredible Photos of a Range Rover Tour Through Norway
Jonas Bendiksen's journey.
We could simply tell you that Magnum photographer Jonas Bendiksen knows a thing or two about beautiful pictures. But don't just take our word for it.
The Oslo-based lensman has published the books Satellites (2006) and The Places We Live (2008), both widely acclaimed and admired.
He's also received awards from World Press Photo, the International Center of Photography, the National Magazine Awards and Pictures of the Year International.
No surprise then that Land Rover picked him to kick off its new project Ultimate Vistas, showcasing "extraordinary landscape photographs captured with help from the world's ultimate SUV," the Range Rover.
Bendiksen used the luxe vehicle to "reach superior vantage points" for stunning shot of the innovative architecture of Oslo, the northwest Dovre Mountains, the snow-covered plateaus and vast fjords of Geiranger, and the Art Nouveau-inspired town of Ålesund.
Other photographers in the USA, China and elsewhere will be tapped for similar Range Rover-powered excursions in their territories as the series continues.
So only one question remains: how do we get on the list...? Check out the rest of Mr. Bendiksen's ultimate adventure below.