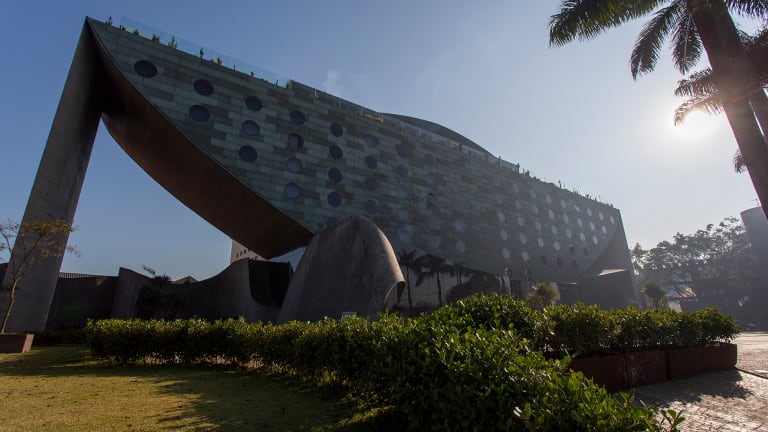 Hotel Unique Is Sao Paulo's Most Eye-Catching Escape
The word "unique" is tired; if you're going to use it a name, you best get it right. Luckily that's exactly the case at São Paulo's Hotel Unique, with its idiosyncratic shape and distinct approach to interiors.
The scales are tipped significantly toward form over function, with dim, moody hallways that won't woo any fans of natural lighting. Further, the rooms appropriately respond to the buildings' curvature with sloping walls – purposeless but utterly cool. However, an unexpected and useful detail that more hotels should adopt is a smartphone in every room that serves as both your (text or call) connection to the concierge as well as a prepaid data plan to take with you while exploring Sao Paulo.
It's not for everyone, but if you enjoy your hotels with a dose of personality, look no further than here.