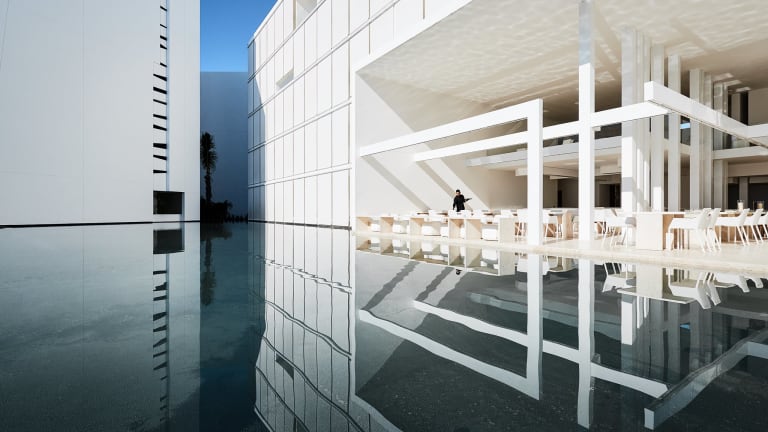 The Avant-Garde Hotel Patrick Bateman Would Summer At
143 suites of style in Mexico's Los Cabos.
Don't be fooled at first glance, we know this place looks like a chapter out of Brave New World...
But believe it or not, this minimalistic hotel exists presently. And during your double take, you'll find out it offers 143 five-star suites to be quartered in. Set in Mexico's San José del Cabo, Mar Adentro uses the Sea of Cortez to balance it's idyllic figure and elephantine infinity pool in between. Take a look around this ultra-modern take on luxury.