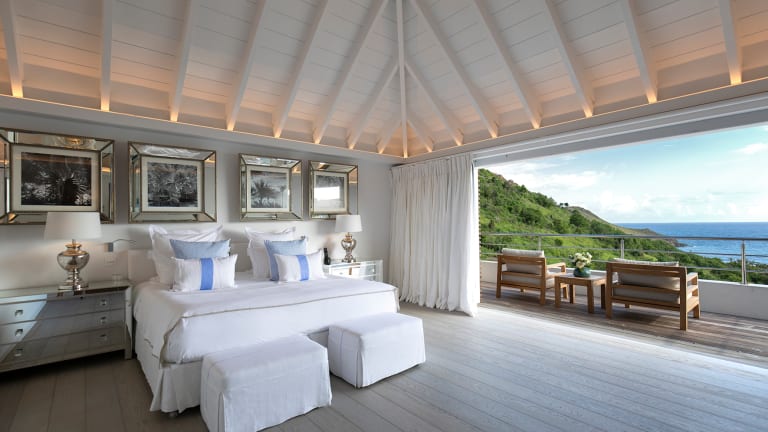 This Chic St. Bart's Hotel Is Ready For Your Winter Getaway
After shuttering for renovations following last year's hurricane, Hotel Le Toiny on St. Bart's "wild coast" has just reopened, as posh as ever. You'll want one of the eight new villa suites, each with its own infinity pool.
At cocktail hour, make your way to the Case Punch bar (the front of the bar features a cool design concept: oyster shells in resin) to sip your rum while drinking in the views of Toiny Bay.
And room rates (which include daily breakfast and round-trip airport transfers) start at just $745 per night.
See you poolside....?