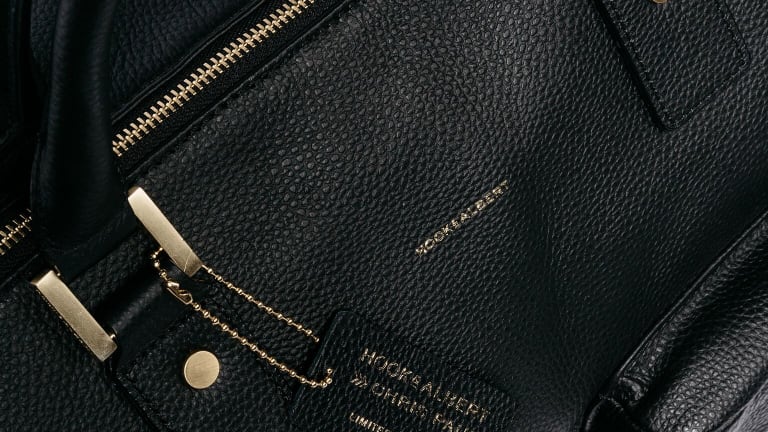 Hook & Albert's Game-Changing Travel Bag Is Back On Sale
If you spend a decent amount of time online, you've probably seen Hook & Albert's pebbled leather Garment Weekender Bag raved about again and again. And for good reason – the thing is transformative when it comes to traveling with ease.
A fully equipped duffel bag with a secret built-in garment bag functionality, the bag unzips to lay flat, giving you plenty of room for one or two suits and a pair of dress shoes. A quick zip up and it's a regular duffel bag, with all the space you need for your regular on-the-go essentials.
Normally, these things cost a cool $595, but they're back on sale for just $439 over the next few days. If there was ever a time to pull the trigger and acquire, it's now.