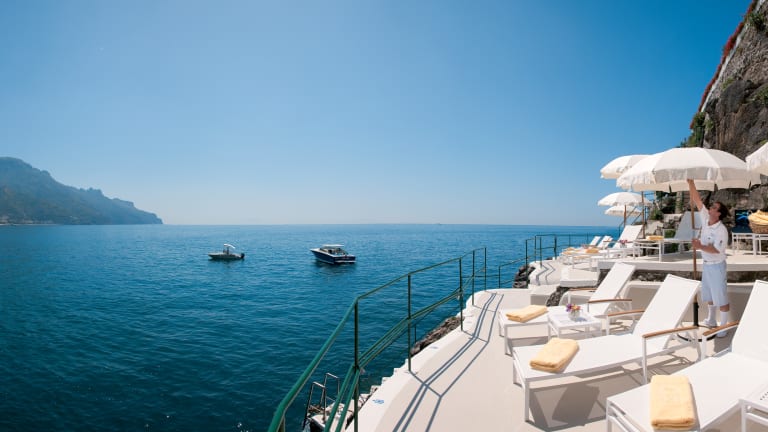 A Stunning Photo Tour Of Amalfi Coast's Sharpest Hotel
A suite will practically book itself after viewing.
The ultra-beautiful Palazzo Avino looks over some of Amalfi Coast's most drool-worthy areas, with the kind of style and beauty unmatched by nearly every other dream spot in the world. Here's a deep photo journey through the getaway heaven, which will almost certainly make you want to throw down that credit card and get to visiting as soon as humanly possible.