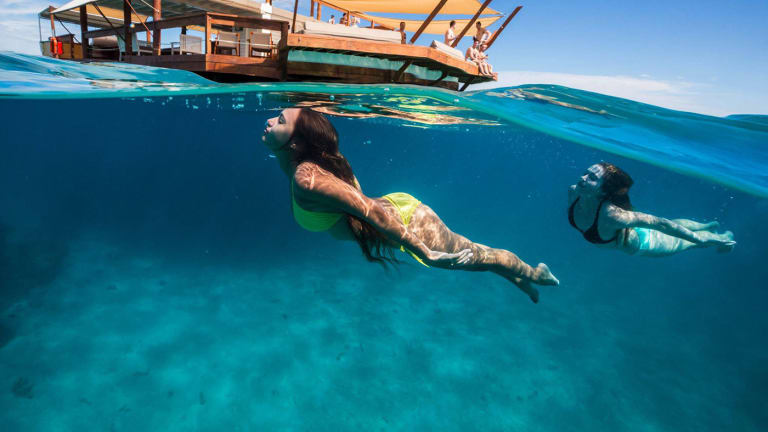 There's A Gorgeous Floating Bar Off The Coast Of Fiji
And you should probably give it a visit.
There are few travel spots as beautiful and fun as Fiji. There's also few places as outrageously different and cool as Cloud 9, off the coast of Fiji, a floating bar (and pizzeria--because why the hell not) that will blow your mind with its spectacle. You'll want to add this place to your to-do list the next time you fly into Fiji.