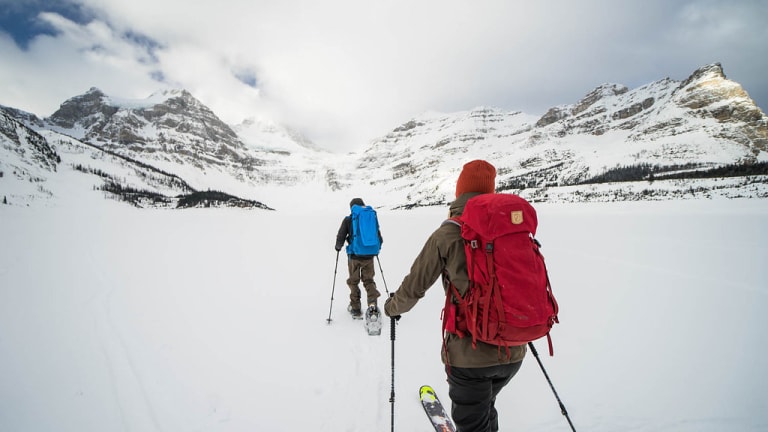 Vintage Land Cruiser + Swedish Ski Bunnies + Canadian Rockies = Incredible Trip
Fjällräven knows how to spend a weekend.
Our favorite Swedish heritage outfitter Fjällräven just unveiled its Fall-Winter 2015 campaign, "Own the Cold", and it actually has us looking forward to sub-zero temperatures.
The brand partnered with legendary outdoor photographer Chris Burkard on the shoot, which follows some well-dressed adventurers – including a couple sexy Swedish ski bunnies – on an overland expedition through the Canadian Rockies in a vintage Toyota Land Cruiser.
The journey begins with the glacial flats of Calgary into Banff's Bow Valley and the 12,000-ft. summit of Mt. Assiniboine, a.k.a. The Matterhorn of the Rockies, with suitably dramatic landscapes for the Cruiser to conquer.
Items of rugged Fjällräven outerwear including the Polar Guide Parka, Greenland No.1 Special Edition Down Jacket, Barents Parka, Keb Loft Hoodie and Övik 3-in-1 Jacket are paired with a new collection of sweaters, pants, layering pieces and accessories.
Also included is a preview of the brand's forthcoming eco-friendly tent collection slated to drop in early 2016. Check out the full collection here, and if you want us we'll be in the lodge getting warm with Helga. And Inga.