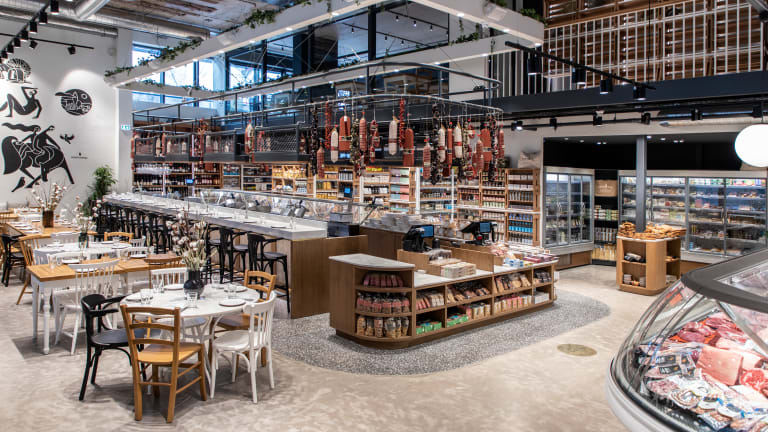 Ergon House Brings Athens' Best Food, and Views, Right to You
Tourist-heavy Athens has no shortage of boutique hotels, but what about a hotel attached to Eataly's more tasteful (in more ways than one) Greek cousin? Ergon House has the goods.
The space is divided into three sections. There's the restaurant-slash-market on the first floor, where you'll definitely wind up each morning for the showstopping free breakfast and highly likely each night to… just look… at potential late-night gourmet snacks before turning in. Few hotels can boast a space where locals and tourists so naturally intermingle.
Above are several floors of rooms, each one offering inventive layouts with additional space for lounging. It's one of those hotels where opening the door to your room for the first time feels like a special moment. Bonus points for a gym that punches above its weight, a rarity in hotels this size.
The cherry on top awaits you on the roof, with lounge chairs, top-notch cocktails and stunning views of the Acropolis, especially when it's lit up at night. Saying no to a nightcap here? Inexcusable.
In short, Ergon House is everything you need… and then a whole lot more.