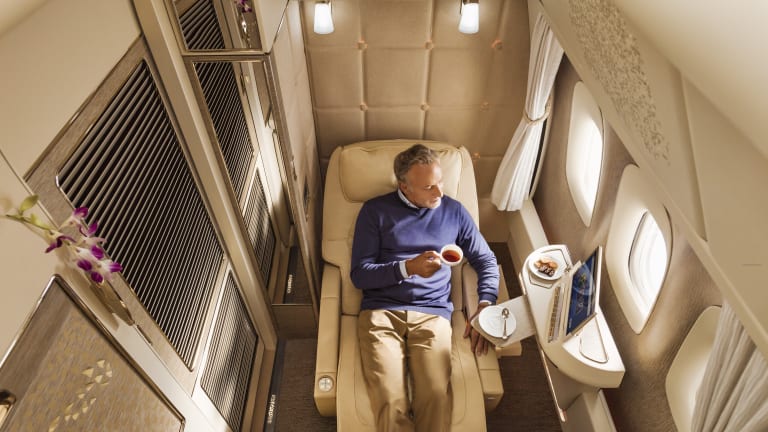 Inside Emirates' Lavish New First-Class Suites
Emirates Airline just unveiled new Boeing 777 first class suites that are unlike anything you've ever seen before.
Taking up the same space as ten economy seats, the swanky chambers are complete with zero-gravity beds, floor-to-ceiling sliding doors for complete privacy, a 32-inch personal HD television, a pair of Bowers & Wilkins noise-canceling headphones, temperature control, gourmet dining on demand, a fully-stocked mini-bar inside each suite, and about a billion other bells and whistles that make this one of the most extravagant ways to travel.
Starting December 1st, the first Emirates jets outfitted with these suites will begin flying to Geneva and Brussels, with additonal routes added throughout 2018. For travelers who expect nothing but the very best, this is the ultimate way to fly.