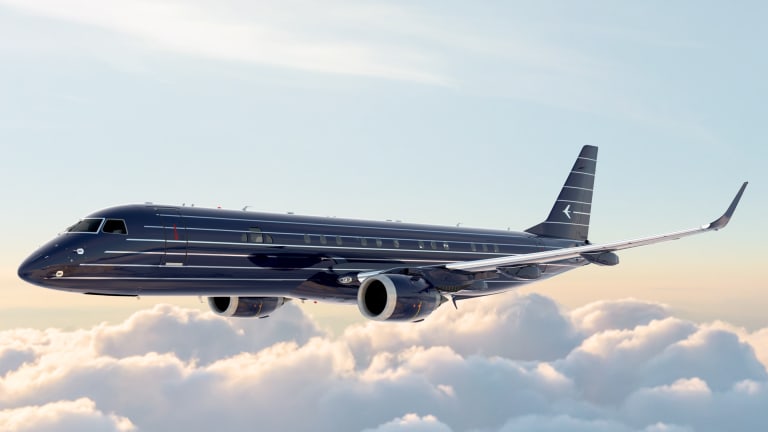 This Art Deco-Inspired Plane Makes Aviation Feel Glamorous Again
A new project from Embaraer Executive Jets.
In an effort to make flying feel a little more like it did back in its golden era, Embaraer Executive Jets developed the Lineage 1000E Manhattan airplane, a gorgeously designed, art deco-inspired vessel with deep mahogany wood panels and brass trim in every direction. Traveling in style doesn't get much better than this.