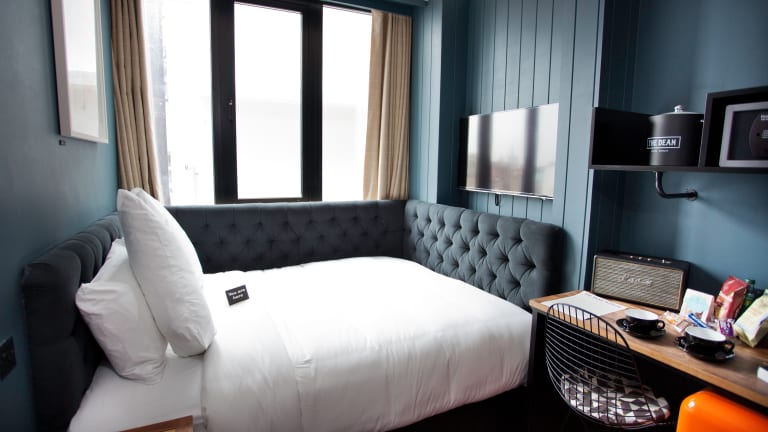 The Dean Hotel Is A Smart Choice In Dublin
Since it's located on Harcourt Street in the nightclub district, earplugs are standard issue upon checking in to The Dean Hotel, but let's face it: if you're not in the mood for a bit of party noise, maybe you shouldn't be in Dublin in the first place.
There's a glasshouse rooftop bar with 360-degree city views, and a yes-you-may-touch display of old photographic equipment in the lobby.
You'll find a Rega turntable in your room alongside vintage and contemporary vinyl with a nod to Irish artists (think Hozier—and Van Morrison). Room types range from 135 sq. ft. "Mod Pods" to the 1300+ sq. ft. Penthouse.
The signage throughout is like a tipsy girlfriend who keeps blurting inappropriately. At most hotels, the printed word "Welcome" is sufficient. At The Dean, it's "Thank you for sleeping with us."
Late check-out, please....