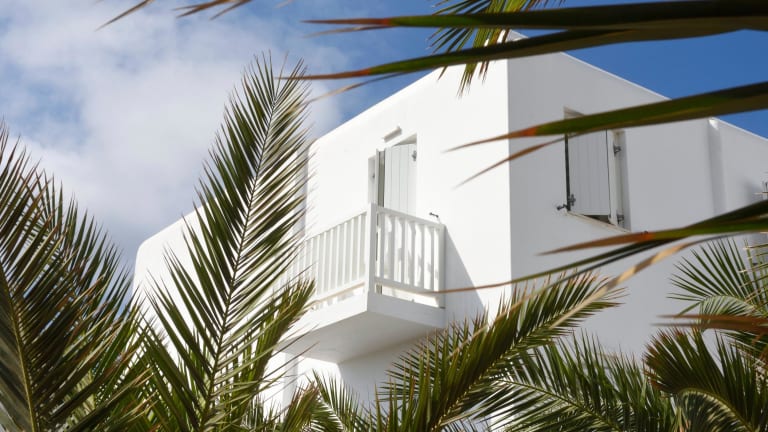 Inside Mykonos' Sexiest New Luxury Resort
Your next getaway? Why the hell not.
It truly, definitely doesn't get much more beautiful than Mykonos, the sizzling Greek island with the most jaw-dropping views in nearly every direction.
As beautiful as the place is, not every hotel brings the kind of design and style you'd expect from such a hot spot location. Thankfully, the Myconian Kyma opens May 1st and they're currently accepting reservations.
Take a look at this photo tour and try to tell yourself you don't deserve a vacation. We'll get the first poolside round...