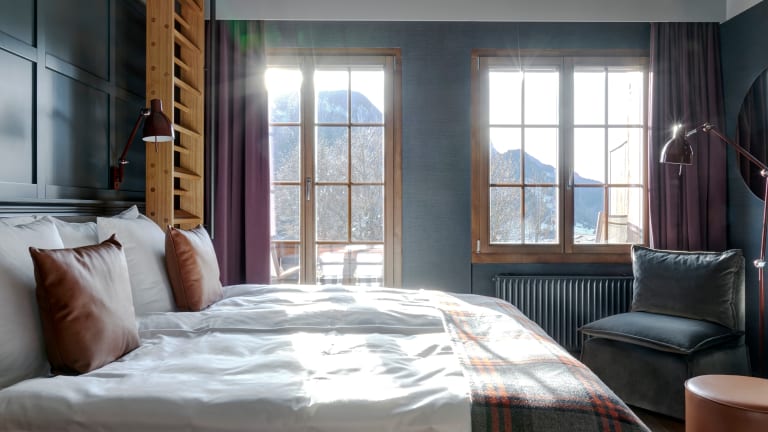 Switzerland's Sexiest Chalet-Style Hotel
Early check-in, please.
Huus Gstaad, a Swiss chalet-style hotel in Gstaad-Saanen, just opened its doors to the world. Designed by well-respected architect Erik Nissen Johansen, the place is a truly spectacular stay.
"We want guests to feel like they are staying with a friend," says Erik Nissen Johansen, "a friend with a gorgeous home who takes you on incredible outdoor experiences and then serves you a delicious meal by the fireplace."
Featuring 136 rooms and suites, four restaurants led by award-winning gourmet chef Giuseppe Colella, and all the warm and cozy design style one could possibly want, this place is simply breathtaking.
The wellness center is particularly appealing, featuring a Finnish sauna with panoramic views of the gardens, an ice fountain, a herbal steam bath, and a gorgeous indoor swimming pool.
It's also home to many relaxing retreats, outstanding skiing, and "chalet-chic" exuberance. If you like outdoor adventure mixed with world-class luxury, this place is likely your Disneyland.
You can book your stay now through Design Hotels with rates start at around $300/night. See you on the slopes.