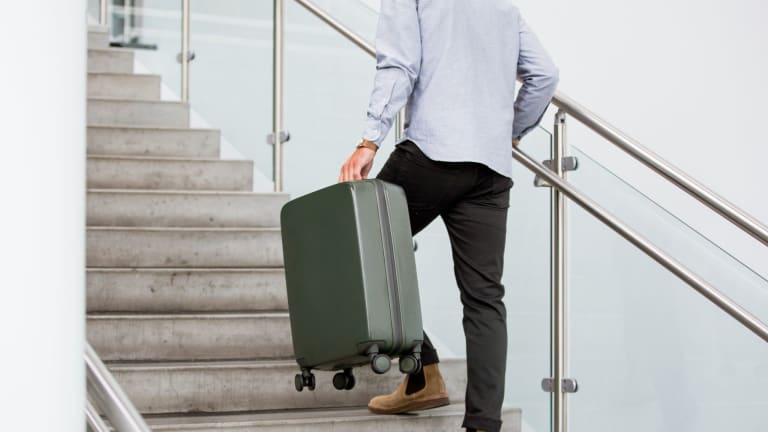 This Teched-Out Luggage Is Straight Out of Tony Stark's Lab
Travel well.
Raden designed a piece of luggage with one goal in mind: easing the pain of traveling.
Quality wise, it's top of the line and flat-out beautiful, crafted with ultra-lightweight German polycarbonate and 360° Japanese Hinomoto wheels, but its stealth-mode technology is where is really shines.
There's a built-in charger, providing up to 4x full phone charges, a tracking device so you'll never lose you bag, and even an ergonomic top carry handle that doubles as a weight sensor. Everything is routed through a gorgeously designed iPhone app, which makes everything easy and zen-like. They even include a bonus travel kit with every purchase, which includes essentials like an eye mask and ear plugs. Not bad.
Available in two different sizes and a variety of colors, prices start at $295 to have one of these for on hand for your next decade plus of getaways. When you're strolling through the airport in style and comfortably unpacking in your resort bungalow upon arrival, you'll be so glad you splurged on luggage to be proud of.