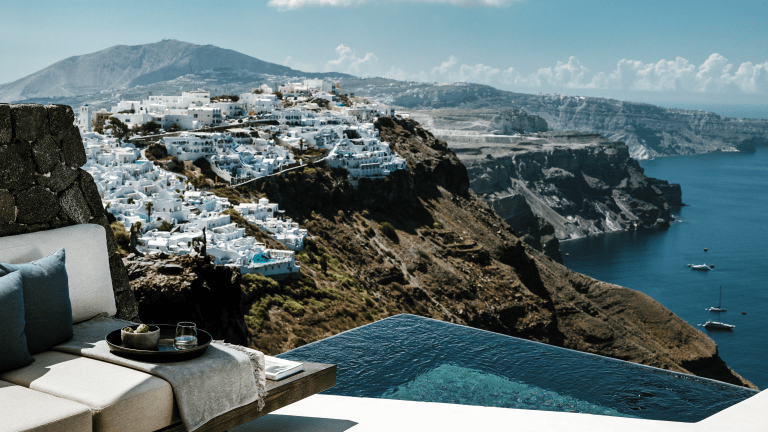 Greek Getaway: This Cliffside Hotel in Santorini Hits All the Right Notes
If you're on the hunt for a getaway spot in Santorini, Vora might just be the spot.
The private villas, each new and handcrafted, are carved into caves and cliffs and suspended over the Aegean Sea and loaded up with minimalistic design and a relaxing color palette to emphasize the easygoing nature of the property.
Of course, every spot is decked with a private plunge pool, as well as custom furniture, a full kitchen and dining area, a king-sized bed, and a luxurious bathroom with a generous shower and freestanding bathtub.
For those ready to book a weekend away, head here and get your reso locked.