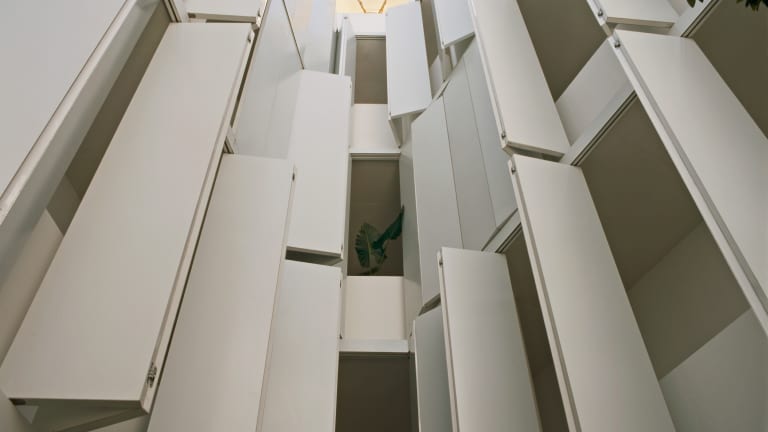 CONDESAdf Is in a League of its Own
Mexico City. A utopian vision for east coasters seeking respite from autumnally decreasing temperatures. What awaits is an odyssey cheap street food eats, eye-watering architecture and upscale dining. If all this sounds like where you'd want to plant your flag, the Condesa neighborhood shan't disappoint – look no further than CONDESAdf.
Housed in a nearly 100-year-old building updated with stone floor tiles and sigh-inducingly contemporary accents, CONDESAdf is one of those hotels with its own gravitational pull. Quiet nooks, an open-air ground floor restaurant and a bespoke rooftop bar specified for sunset cocktails make it a paradise you'll make excuses to linger in longer.
And the 40 rustic-yet-refined rooms are boosted by beds that beckon one horizontal. CONDESAdf's out-of-office autoreply of choice? "Your email indeed finds me well."
But fighting the urge to make it a slow morning is worth the mental uphill battle. Say goodbye snoozing and hello cruising to Ave Amsterdam, a 1.5km pedestrian loop packed with greenways and dogspotting mere minutes from your door. And the hotel is a whip-quick walk to some of the best spots in CDMX: Condesa's communal cafes along every block, Roma Norte's abundance of high-ceilinged eateries to the immediate northeast and the stunning residential architecture of Casa Barragan and Casa Gilardi due west. And if there's a different neighborhood vibe calling your name, owner Grupo Habita offers three other spots (HABITA Hotel, Downtown Mexico and Círculo Mexicano) in Mexico City.
Out front of CONDESAdf, there's a vintage modified Buick, which is actually a contemporary art piece by Mexican artist Betsabée Romero. It's perennially parked, welcoming you back even before the doorman. Throw in the genial staff, the golden light and airy interiors; it all adds up to a sense of warm familiarity. Not to mention design so thoughtful that it feels timeless. Like all the best hotels, CONDESAdf feels more like a (dream) home away from home.