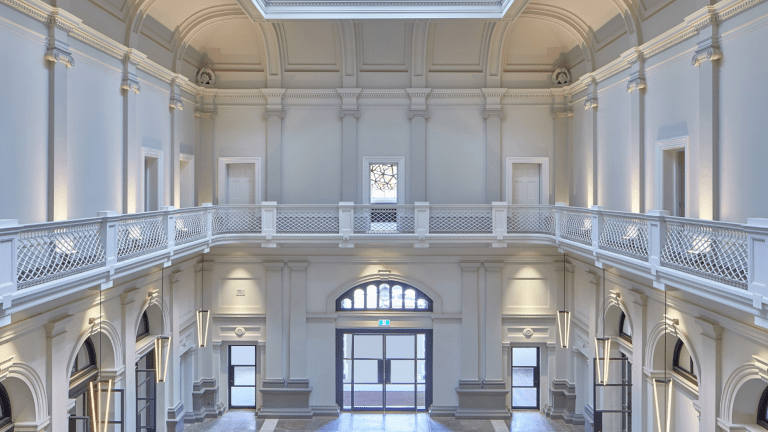 This Abandoned Gov't Building Turned Hotel Is Beyond Gorgeous
Early check-in, please.
COMO The Treasury, in Perth, Australia, is a recently opened hotel designed by renowned architect Kerry Hill. The building it resides in was built over 140 years ago and was used for city government before it was abandoned for other facilities. The hotel took it over and transformed the spot into what you see here, while still keeping much of the beautiful architecture intact.
With interiors that are basically the definition of understated luxury, dramatic high ceilings throughout, and a beautiful indoor swimming pool, this is an Instagram-worthy stay for guests that appreciate good design and the finer things in life.
Here's a tour throughout the hot spot. Western Australia is looking like quite the place to visit right about now.....