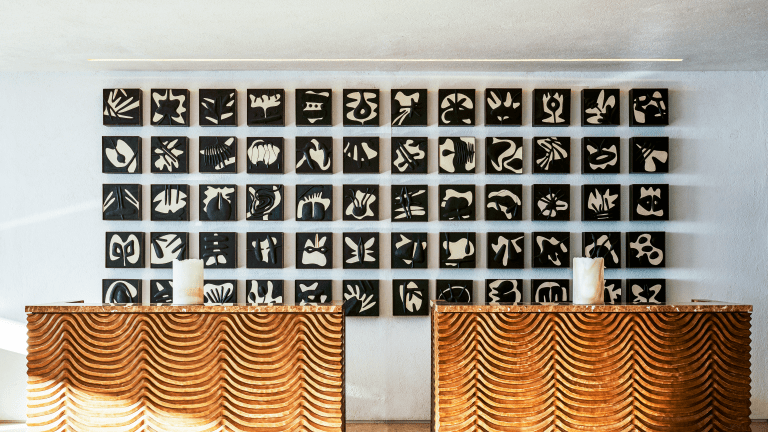 A Gentleman's Guide to San José del Cabo
There's a time and place for everything, but let's face it, the only time for Señor Frog's in Cabo San Lucas is spring break. When you're ready for a more grown-up Baja experience, instead head twenty miles up the coast to San José del Cabo (a different beach town entirely) with its Spanish Colonial architecture and community of makers and artisans. Here are a few to-do's:
Acre is an expansive garden property with a restaurant and tree-house hotel. They have an on-site mezcal educator, and it's a great way to spend an hour or two learning the right way to sip mezcal and train your palate to distinguish among, say, a 14-year Cenizo from Durango and a 25-year Tepeztate from Oaxaca.
This beachfront resort has an adults-only wing with its own pool. All-inclusive rates mean you can pick up the phone and ask for a cerveza to be delivered to your room while you're gazing at the Sea of Cortez from your terrace.
On weekend evenings this restaurant bar, opened last month by 29-year old entrepreneur Valentin Cardona and already popular with locals, transforms into a club with rotating music genres: rock, techno, and house.
For over ten years, urbanites in New York, Portland, San Francisco, and Los Angeles have worshiped at the shrine of Self Edge boutiques which sell types of denim from a select list of niche brands. San José del Cabo is Self Edge's newest location, and you'll also find some warm-weather accessories, tees, and unusual cotton shorts.
Let Ernesto make you a mojito or your favorite rum cocktail at this Cuban cigar shop and lounge decked out with memorabilia. A good time to visit is Thursdays when the weekly art show is happening on the nearby plaza.
In this handsome space, Chef Benito Molina serves up the best of contemporary Baja, fresh ceviche, ribeye steaks, and black bean soup.
You haven't been to San José del Cabo until you've browsed around a gallery or two: the town is an arts colony. Enrique Bascón's thought-provoking paintings and drawings are a good place to start. Bascón advises budding collectors to just buy something they'd enjoy walking by at home all the time. "You buy a work of art because it connects with you," he tells AIROWS.
This architecturally striking 192-room hotel located minutes from downtown San Joé del Cabo incorporates seawater into the very design of the property.
Their hashtag says it: #gentsareback. There's music and mixology on offer at this rooftop space open Thursdays through Saturdays.