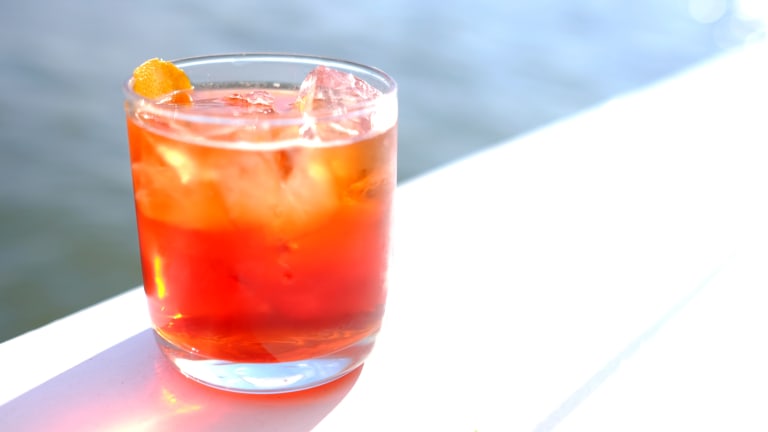 5 Best Ways to Stay Cool in a NYC Heatwave
Beat the heat in style.
Once New York City reaches the mid 90s it becomes quite difficult to function and just a little too hot to really enjoy our beloved rooftop bars. Here's a few tips to beat the heat and keep the good times rolling.
If your gonna be outside: be on a boat. Grand Banks is a yacht with an oyster bar, amazing cocktails, and views of battery park. At night time when the city lights up, it's pretty unbeatable.
Sure it's the most expensive day pass for a pool in New York City, but it's also breathtaking. This is far from your average pool – you're getting a view of central park, access to the gym, and a really memorable experience. If you're more interested in swimming than socializing, this is the right place.
When most of New York City struggles with peak heat, Central Park still tends to stay around 10 degrees cooler than the rest of the city thanks to the trees. Bring a date, rent a rowboat – cash only – and make your way onto the lake to relax. There's plenty of shade coverage, great views, decent privacy, turtles, koi fish, and a solid bar at the boathouse for when you're done.
EXPERT TIP: Maybe you happen to have a bottle of wine and two glasses in your bag.....
There's spa's and then there's ancient baths. Bring your girl, thank us later.
Heatwaves are the best times to catch up on museums. Think about it, It's scorching hot out. Why not spend your day walking around the biggest art establishments in New York City? There's world famous paintings, great architecture, state of the art air conditioning and most of the food and drinks available are even date worthy – especially Danny Meyer's untitled at the new Whitney. There's also a lot of great museums in New York that not everyone has been to. If you're looking to explore some new ones check out the Frick Collection, Cooper Hewitt, Mad Museum and the MCNY.
When it's 75 degrees out – it's all about garden restaurants, rooftops and outdoor seating. When it's 95 out – it's all about cool, dark, and sexy basement spots. We suggest Mercer Kitchen, Lure, The Ship, La Esquina, Slowly Shirley, and The Tippler. See you out there.