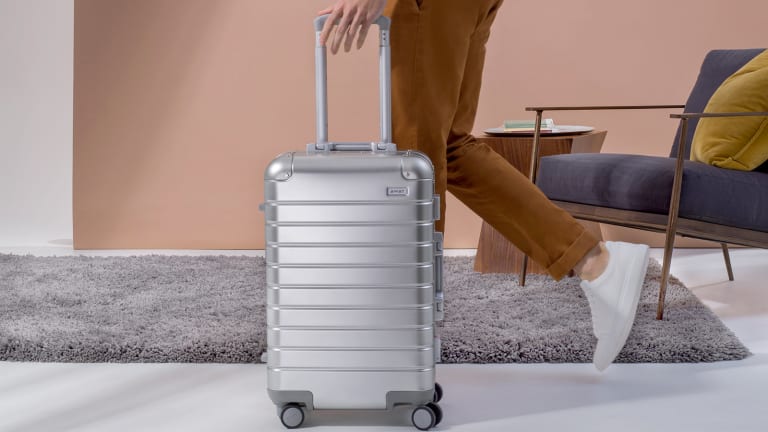 Drop Your Rimowa Lust for Away's Take on Aluminum Luggage
Since they launched a few years back, Away has been one of our favorite brands in the direct-to-consumer space, delivering high-quality luggage at nearly half the price of the other guys.
The latest release takes a jab at Rimowa's iconic suitcases with an aluminum shell take of their own that's locked and loaded with the same features their polycarbonate originals are praised for (ejectable battery, silent wheels, twin lock closure, you name it) while dishing out the undeniable coolness and unbreakable durability only aluminum can provide.
Available in three different sizes, from carry-on to a giant checked bag, this is something every frequent flyer should consider. Prices range from $475-$595.