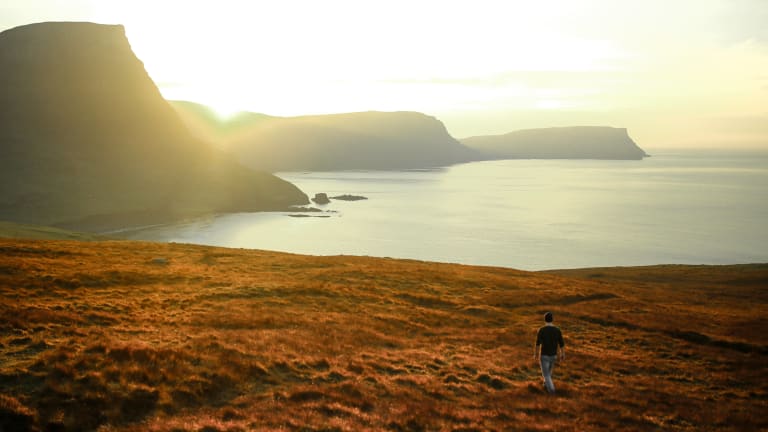 12 Photos That Will Make You Want to Visit the Isle of Skye
A breathtaking getaway.
Outdoor and lifestyle photographer Pie Aerts loves nothing more than remote landscapes, long hikes to amazing views, loading his Instagram up with unbelievable images, and walking for days without seeing another soul for miles. Enjoy this look at his recent adventure trekking and photographing a small remote island on the West coast of Scotland- the Isle of Skye. If this doesn't make you want to book a flight and escape to this exact spot, nothing will.