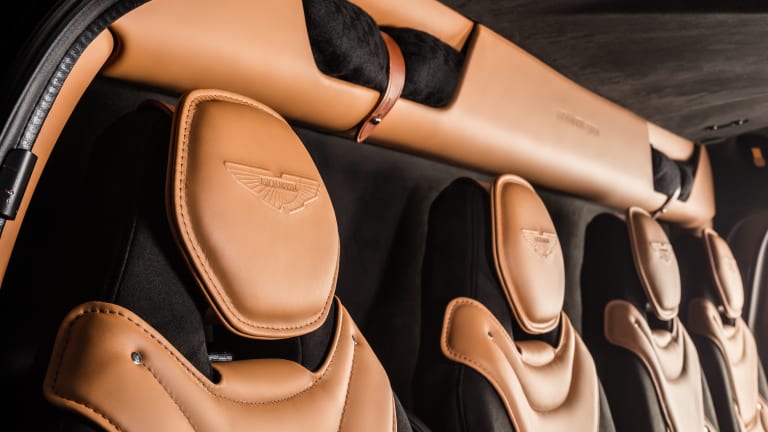 Aston Martin Reveals Special Edition Helicopter
Aston Martin and Airbus just revealed a special edition helicopter design at Courchevel in the French Alps. And unsurprisingly, it's gobsmackingly gorgeous.
Now available to order with deliveries set for Q1 of this year, the stylish chopper will be available in four external liveries with complementary interiors and plenty of signature elements the British motoring company is known for, including the iconic wings embossed onto leather features throughout the cabin.
"We have our own set of automotive design principles but in recent years we have been learning how to apply our principles to other areas of design, such as architecture, motorcycles and now helicopters," says Marek Reichman, the Vice President and Chief Creative Officer at Aston Martin. "This first application of our design practices to a helicopter posed a number of interesting challenges but we have enjoyed working through them. Beauty is of vital importance to Aston Martin and to our customers and we think the helicopter is an inherently beautiful machine. It provided a wonderful canvas for our team to work on so we now look forward to seeing everybody's reaction."