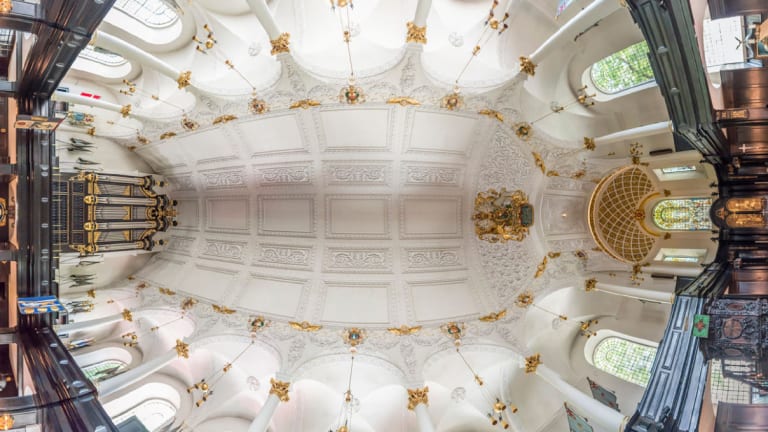 50 Amazing Vertical Panoramic Photos Of Churches Around The World
Beyond cool.
From the very talented photographer Richard Silver come these stunning vertical panoramic photos of churches around the world. The intricacy of the ceilings is spectacular.
Jaw-dropping, right? If you're digging the series, Silver is selling all of these shots as gorgeous prints via his website.