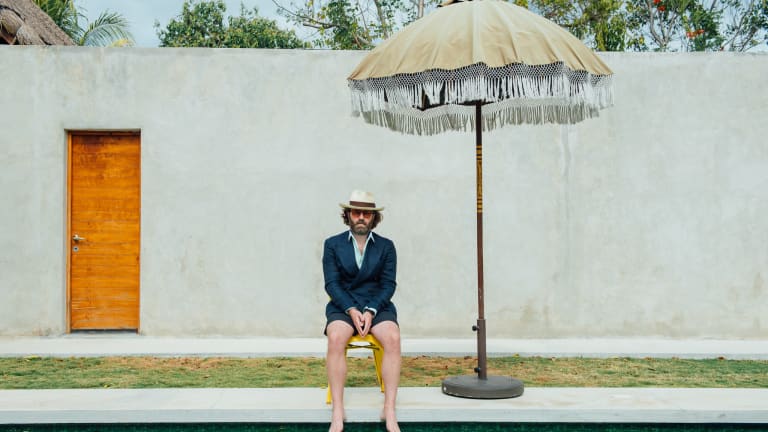 5 Ultimate Summer Getaways For Under $1,500
Because summer is too short to spend it at your cousin's lake house.
It's August. It sucks, but the summer is going fast. This is your friendly reminder to stop making excuses and plan a long weekend away. We've got five destinations you can get to for under $1,500, and each has enough sun, culture, great food, booze, and adventure to make your Instagram followers jealous.
1.) Havana, Cuba
On August 14th, the U.S. will officially re-open an embassy in Havana, Cuba. It's the latest step in a process started months ago. Last December, Obama announced that you would no longer be able to brag about the cuban cigars your shifty uncle smuggled into the country, because America would be re-establishing diplomatic relations with Cuba. As regulations continue to loosen and relationships improve, it's easier than ever for Americans to visit Cuba.

Havana, Cuba's capital, is a completely unique destination. Mostly untouched by international trade and American tourism, classic cars from the 50's and 60's line the streets. Havana is a time capsule--a worm hole to a different, more stylish era. It feels completely remote, but actually is more accessible than ever.

The island isn't open to tourism just yet, not officially anyways, but a little fib and you're in. According to NPR, it could be as simple as checking a box that says you are traveling for educational purposes.

Flights from New York and Florida are pretty easy to get but will cost you somewhere between $500-$800. So, save money once you are in by staying in one of the casas particulares. And yes, Cuba has AirBnB.

2.) Popoyo, Nicaragua
Popoyo is at the end of a three hour drive from the Managua airport along dirt and gravel roads. If you make the journey and your surf board is still on top of your taxi when you arrive at Popoyo, some of the best surf and most beautiful beaches in Central America are waiting for you.

Keep an eye on airfare, and you can grab a $400 ticket from NYC or a $450 ticket from San Francisco. Once you get there, stay in a family owned surf lodge like Club Surf Popoya. Waste your days in the water and your nights recharging with the owner, Filipo's home cooked meals and local lager Toña.
3.) Tulum, Mexico
Mexico is known by most for its beautiful, white beaches and clear, blue water. Sure, Tulum has that. But instead of thousands of screaming students and teenagers, you'll find what is arguably the richest mixture of culture, food, and drink in Central America. Do your time at the beach, then climb up the Mayan ruins, eat at Hartwood, grab a drink at Zamas or Gitano, then head back to your tiki hut and watch the sunset.

You can fly into Cancun or Cozumel for under $500 from San Francisco or New York and drive about an hour into Tulum. Hotels are reasonably priced. You'll want to save as much money as possible for the restaurants and bars.
4.) Oaxaca, Mexico
Oaxaca is little more off the beaten path than Tulum, but still accessible enough to make it affordable. Known for it's delicious food, Lonely Planet dubbed Oaxaca "the gourmet heart of Mexico." Walk off meals shopping local crafts and admiring colonial architecture. Then, set a day aside exploring the diverse landscapes--Oaxacan beaches rival any other in Mexico, and a short trip inland brings you to dense forest and mountaintop ruins.

You can fly into Oaxaco from Mexico City, so expect a layover and a $500 ticket to get there. But once you land, you won't need much. Restaurants like Itanoní offer world class food at impressive prices and most hotels go for less than $100 a night.
5.) San Juan, Puerto Rico
Like a lot of more popular destinations, there is a right way to do San Juan and a wrong way. To check-in at one of the all inclusive resorts of Puerto Rico is certainly wrong. To spend the day battling cruise ship passengers let loose for a few precious land hours in the streets of San Juan under the hot midday sun afternoon... very wrong.

To wake up early and sip some of the best espresso you've ever tasted, while the early morning light creeps up the colorful, century old buildings that line the cobbled streets of old San Juan... very right. As the sun continues to rise, get out to explore the El Yunque National Forest (read Jungle), grab a surf board, lose some money on the horses at Camarero Racetrack, or play a round at Berwind Country Club.