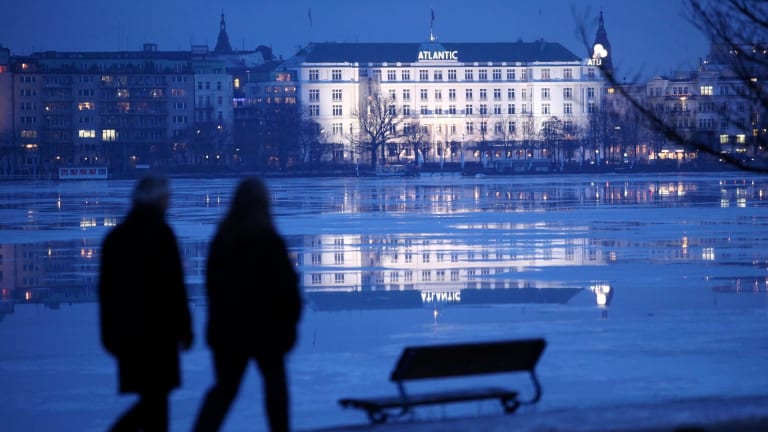 The Most Stylish Hotels In 007 History
James Bond worthy travel spots.
Trying to plan your next holiday away from the hustle and bustle of the 9-5? You can't do much better than choosing a spot that has been made famous by a 007 movie. Here are our five favorite.
Located on Paradise Island in the Bahamas, this spot played a heavy hand in the first act of Casino Royale, where Bond gets mistaken for the valet and wins a few hands in poker. The 52-room estate also boasts tons of beachfront to lounge at and an 18-hole golf course to keep you busy.
Appearing in Pierce Brosnan movie Tomorrow Never Dies, this opulent hotel in Hamburg, Germany was the backdrop for a daring rooftop escape and some other hijinks. It's a gorgeous hotel in a city that doesn't get enough travel points.
This Miami, FL spot was pretty heavily featured in one of the best Bond films ever, Goldfinger, and is still one of the most respected (and party friendly) spots in the area.
If you grew up in the '90s obsessing over Goldeneye, you're surely familiar with this spot in St. Petersburg, Russia. Beautifully designed in the most opulent of ways, it's as super spy worthy as they come.
The backdrop for the Hotel Splendide in Casino Royale, this Karlovy Vary, Czech Republic spot is as decadent as hotels can get. They even have a special 007 two-night-stay package which promises to give you as close to a James Bond worthy experience as possible.