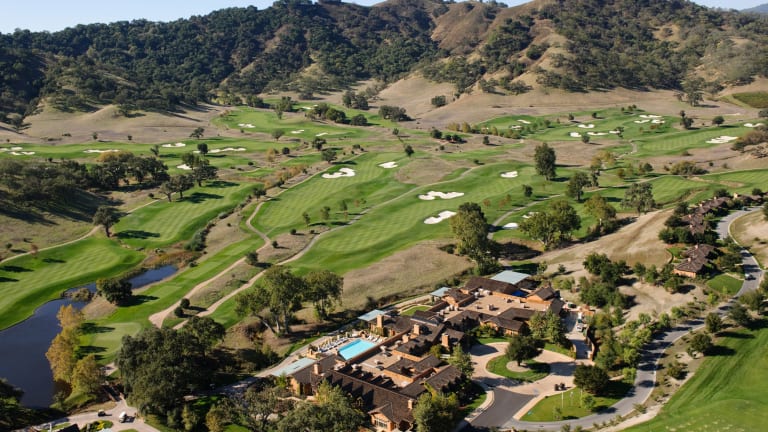 4 Ultra-Secluded Getaways For Your Next Extended Break
Vacation inspiration.
If you are anything like us, sometimes you just crave a little peace and quiet. After going non-stop in our fast-paced world, nothing feels more enticing than a week of disconnection and solitude. After becoming overwhelmed with emails, phone calls, social media updates, and meetings, here are the best places to go and "turn off."
1.) CordeValle: San Martin, CA
Tucked into the foothills of Northern California's Santa Cruz Mountains, CordeValle claims 1,700 acres of countryside for guests seeking tranquility. There's also tennis, golf, a spa, and the Clos La Chance winery and vineyard if you're looking for activities as well.
2.) Wakaya Club: Wakaya Island, Fiji
To get to this 2,200-acre private island (owned by Fiji Water founder David Gilmour), you'll need to board the Wakaya's own private Cessna Grand Caravan. After touchdown, guests can either choose to be the center of attention, courtesy of 12 staff members for every person, or opt to be completely alone: The resort offers a private beach picnic, during which guests are left with only a walkie-talkie to communicate and a guarantee that there is no other human being within three miles
3.) Hotel Arctic: Ilulissat, Greenland
Jane Goodall, John McCain, and M. Night Shyamalan have all stayed here to seek solitude at Hotel Arctic. It offers a front-row seat to the Icefiord, one of the fastest and most active ice streams in the world (icebergs as large as 30 miles long have been known to break off and lie stranded for up to a year in the Disko Bay). With dog sleds as the main method of transport and an igloo as an accommodation option, it's easy to forget about civilization.
4.) Banyan Tree: Vabbinfaru Island, Maldives
This hotel feels like it is a world away from anything (thanks to 48 elegant, thatched-roof villas on their own pristine Maldives island.) But besides its secludedness from the outside world, The Banyan Tree getaway is actually quite involved with the world outside its doors. The marine lab is using low charges of solar-powered electricity to regenerate coral, and Banyan Tree is providing health care to marginalized Maldivians.