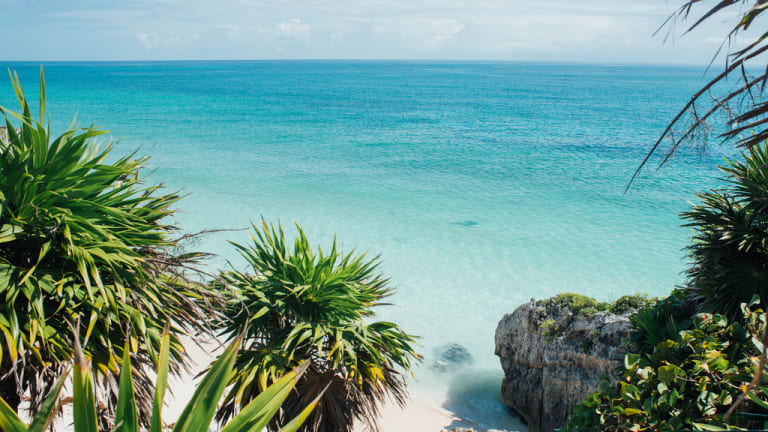 22 Photos That Will Make You Want To Visit Tulum, Mexico
Mister French bringing the coolness.
One of our favorite new brands to pop up this year is an all-linen-everything shirting company called Mister French. Their product, marketing, and messaging is just so spot on. First, here's their brilliantly written manifesto.
It's a fabric with history. The Egyptians called it woven moonlight. Aristotle wore linen. So did Aristotle Onassis. It's the chosen shirt for great men and great adventures.
Our linen shirt is not your father's linen shirt. Gone is the billow. We prefer our excesses not in fabric form, but in friends, experiences, and good times. Our shirts are trim, but not tight. Our fabric: from Italy's finest mills. Our buttons: mother of pearl. You'll notice the Sunset Loop inside the placket for holding your shades in place as day turns to night, as it often does. You'll notice the crescent collar, treated with stain protecter to prolong the life of your new shirt. Sweat need not apply.
We have been around the world and back again to make these shirts. Our best days were spent on far flung shores. We understand that what happens between when you leave for vacation and when you return is often magical. Those experiences are the heart of Mister French, sewn into each garment.
Here's to a life well-lived in the warmth of the sun. Here's to artful vacations.
Second, here's their expertly shot lookbook that will make you want to holiday in the beautiful city of Tulum, Mexico as soon as humanly possible. Everything about this is so good. If you like what you see--you can snag one of their shirts from just
.