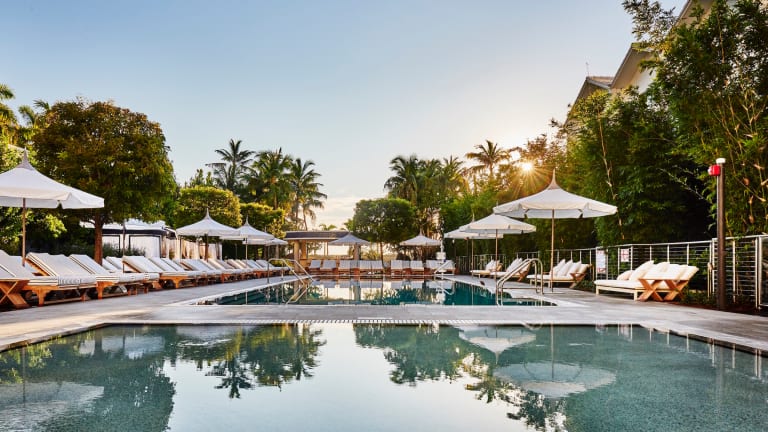 18 Gorgeous Photos Of Miami's Sharpest (And Newest) Stay
Art Basel visit, perhaps?
Really digging Nautilus, a renovated and relaunched 60 year old hotel with that classic Miami-style neo-Baroque architecture the city is famous for. Even if the bones are old, the interior is as fresh and contemporary as a hotel can get. Here's a look around.